project introduction
The Szene Openair Lustenau is the biggest rock music festival in west Austria and attracts 21'000 visitors every year. Various local bands and popular internationl acts enter the stage there and transform an empty field in Lustenau to a three day music event.
the concept
The color scheme was used to transfer the atmosphere during the day and night time from the festival terrain to the digital world. Therefore the colors and images are changeing depending on the time of day a user is visiting the website. There are three different moods in total, which include morning | afternoon | evening.
08:00am–04:00pm
04:00pm–12:00am
12:00am–08:00am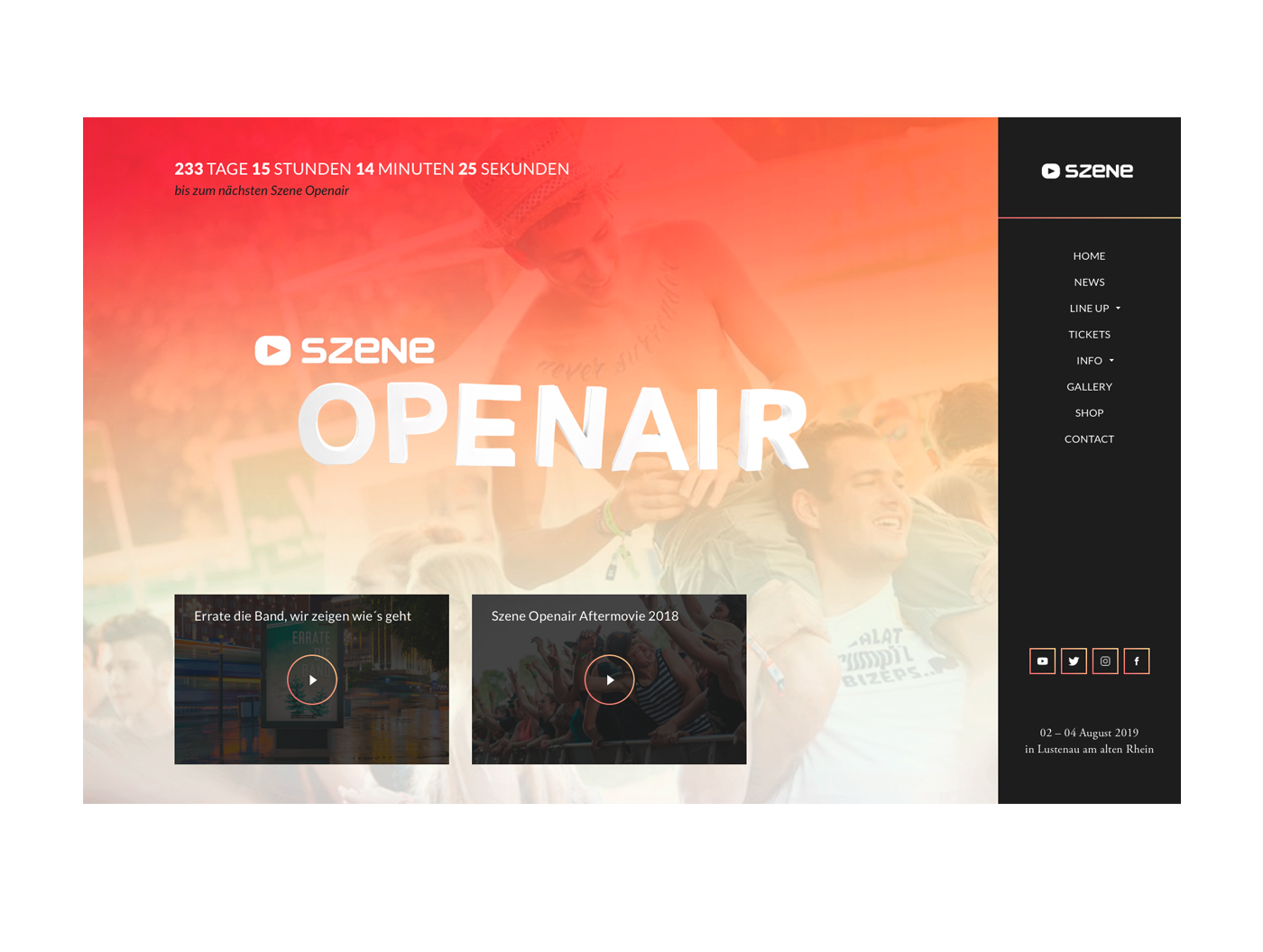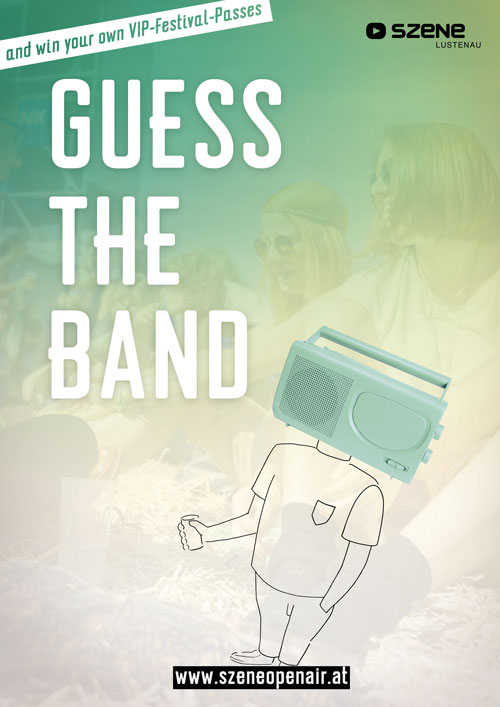 get their attention
The line-up announcement is gaining a lot of attention at every festival. In order to distinguish this festival from its competitors, the challenge was to create something out of the ordinary announcement. Make this a unique experience.

A series of 10 poster were developed, which give hints to the bands which will perform at the festival. The challenge is to find out which band is displayed on each poster. People can actively participate and submit their guess via a picture of them and the poster they have found. The people who submitted their correct guess, have the chance to win VIP-Festival-Passes. After the challenge the full line-up is being annouced and the main posters are being released.